Title IX Hearing for Professor or University Employee
Oct. 3, 2023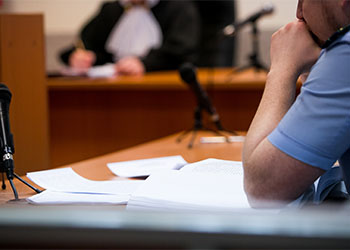 Title IX is the federal law designed to protect people from sex and gender discrimination in educational institutions receiving federal funding. The U.S. Department of Education made significant revisions to the law in May 2020. Moreover, the State of California enacted even stricter Title IX-related rules in 2020 that went into effect on January 1, 2022.
While many people believe that Title IX is about gender discrimination, it is also about sexual misconduct committed by students, university professors, or staff. All reports of incidents must be investigated, and those investigations must include hearings and findings issued by a qualified campus compliance officer. Those findings can damage, if not end, a professor's or campus employee's career.
At the Law Offices of Andrew C. Janecki, I represent college and university employees accused of Title IX violations in Santa Cruz, San Jose, Berkeley, Palo Alto, and San Francisco, California. I do so without judgment, but rather with compassion for the situation they find themselves confronting. For dependable legal counsel, you can rely on me.
Who Does Title IX Apply To?
Educational institutions that receive federal financial assistance at the time of the alleged violation are subject to Title IX. "Federal financial assistance" can include non-monetary support.
The scope of Title IX is broad. It applies to discrimination based on gender, as well as sexual harassment and sexual violence. Violations include such acts as requiring unwanted sexual advances in return for educational benefit, sexual conduct that effectively denies someone of access to education, and sexual misconduct, including domestic violence, marital rape, statutory rape, rape, sexual abuse, sexual assault, and stalking. It also applies to the taking, viewing, and dissemination of intimate photos taken without the consent of the subject.
Consensual sexual relationships between students and professors or university employees are not prohibited by Title IX, although such relationships do violate ethics rules adopted by many colleges and universities.
Educational institutions that must comply with Title IX are required by law to investigate reported infractions, hold hearings to determine whether there is sufficient evidence pertaining to the allegations, and issue findings. Those institutions that fail to comply with Title IX may lose the federal financial assistance they receive.
What's the Title IX Hearing Process?
The individual who brings forth an allegation under Title IX is referred to as the complainant, while the party accused is known as the respondent. Allegations are formally lodged with the Title IX office at the respective institution. Once a complaint is received, it is the duty of the Title IX officer to conduct a comprehensive investigation.
This involves conducting thorough and sensitive interviews with both the complainant and the respondent, scrutinizing relevant documents and social media accounts, interviewing witnesses, and employing other measures aimed at assessing the validity of the allegations. Subsequently, the officer will generate a preliminary report detailing their investigation findings.
The respondent may request a fact-finding hearing to dispute the preliminary findings. The hearing officer will convene a hearing and the complainant, respondent, and witnesses will be asked to attend. The respondent may be accompanied by an advisor who can be an attorney. At the conclusion of the hearing, the hearing officer will determine whether the respondent violated Title IX.
If the hearing officer determines that the allegations are not true, the charges will be dismissed. If they are determined to be true, the respondent is subject to sanctions under the institution's policies. Those could include suspension or expulsion of students and firing of university professors and employees.
Either party may appeal the hearing officer's determination. The investigation results, preliminary findings, and hearing content will be reviewed by a faculty committee or a single appeals officer. Their findings will be final.
What Were the 2020 Department of Education's Title IX Final Rule Changes?
In 2020, the U.S. Department of Education made three significant changes to the existing Title IX rules. The first one made Title IX violations relevant to events that occur both on and off campus. The second holds that the respondent is believed innocent of the allegations unless proven otherwise. The third allows the respondent's attorney to cross-examine those who testify during the hearing.
Contact My Firm for Reliable Legal Support
The rules applying to Title IX investigations and hearings are much more lenient than those required for criminal cases. That is why it is so important that you work with an experienced criminal defense attorney if you are accused of Title IX violations. My job is to thoroughly investigate the allegations against you and to fully prepare you for the officer's interviews and the fact-finding hearing.
Your career, your name, your employment, and your personal relationships may all be riding on the outcome of a Title IX hearing. Don't wait. Call the Law Offices of Andrew C. Janecki in Santa Cruz, California right now.