This Is My First DUI. What Should I Expect?
Feb. 1, 2023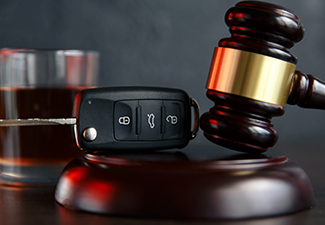 In California, a person could be facing DUI charges for driving while under the influence of alcohol or drugs or with a BAC level of at least 0.08%. A drunk driving conviction could result in massive fines, lengthy prison sentences, loss of driving privileges, and other devastating, life-changing consequences. A strategic California criminal defense attorney can educate you about what to expect when charged with your first DUI and help build your defense.
With more than 20 years of extensive experience, I have the skill and resources to represent and defend clients in their DUI cases. As your attorney, I can investigate all of the facts of your case and help strategize a solid defense to fight your charges. In addition, I will fight aggressively to uphold your rights and help you seek the most favorable outcome for your unique circumstances. My firm proudly serves clients across Santa Cruz, Berkeley, San Francisco, San Jose, and Palo Alto, California.
DUI Charges in California
Under California DUI laws, it is an offense for a person to drive or operate a motor vehicle:
While under the influence of alcohol or controlled substances;

With a blood alcohol concentration (BAC) of 0.08% or more, if you're 21 years of age or older;

With a BAC of .01% or higher, if they're under the age of 21 years old.
When the police officer has probable cause to suspect drunk driving or impaired driving, they may ask you to pull over and request some DUI tests. In these cases, you may be arrested for drunk driving and taken into custody. A reliable attorney can enlighten you about the process you'll go through after a DUI arrest and help outline your defense strategy.
The Process You'll Go Through
After a DUI/DWI arrest in California, you'll likely go through the following processes:
Arrest. The police will make an arrest upon reasonable suspicion of drunk driving. You will be taken to jail, and samples of your blood, breath, and urine will be collected for chemical testing.
Arraignment. The arraignment is your first appearance in court. At the arraignment, the judge will read the charges against you, read your legal rights, and determine bail. Also, you may be asked to enter a plea of guilty, not guilty, or nolo contendere (no contest). Your case will proceed to the pretrial conference if you enter a plea of not guilty.
Pretrial Conference. At the pretrial conference, your lawyer will meet with the prosecutor to exchange and review evidence, and negotiate reduced charges or possible dismissal. Your attorney will also explore your chances of winning and decide whether the case should proceed to trial.
Trial. During the trial, the judge will review the available evidence against you, hear arguments from both sides (generally, both lawyers), question the witness (police officer), and decide your fate – guilty or not guilty.
A skilled California first-time DUI attorney can review every detail of your case and represent you intelligently at the DUI court, with the goal to help you avoid the devastating penalties and consequences of a drunk driving conviction.
Possible Penalties for First Offense
If convicted of a first DUI/DWI offense in California, you may be subject to the following penalties and consequences:
Jail time

Hefty fines and court fees

Community service

Probation

Court-imposed license revocation

An ignition interlock device

Mandatory attendance at driver's intervention program

A criminal record/history

Increased auto insurance premiums

Increased difficulty in securing accommodation, public benefits, or a new job

Ineligibility to obtain certain financial loans

Damage to personal and professional relationships

Loss of your rights to own, possess, or carry firearms

Loss of university acceptance or scholarships
However, fighting your DUI charges can help you avoid the aforementioned penalties and ramifications. A trusted California DUI/DWI defense attorney can step in quickly on your behalf, identify your best defenses, and increase your chances of a brighter tomorrow.
Don't Risk Your Future. Call Now.
Defending your drunk driving allegations without skilled guidance and representation is never advisable. Even if it's your first DUI, a criminal conviction could still put your liberty, quality of life, reputation, future, and career at serious risk. Therefore, when charged with a DUI, it is imperative that you hire a seasoned criminal defense attorney for proper guidance and to help protect your driving privileges.
At the Law Offices of Andrew C. Janecki, I've devoted my career to protecting individuals facing DUI charges from the worst possible penalties. Using my in-depth knowledge, I can guide you through the California criminal justice system and represent you intelligently at every phase of the legal process. Also, I will continue fighting for your rights and help keep your record as clean as possible.
Contact me at the Law Offices of Andrew C. Janecki today to schedule a simple case evaluation with a dependable DUI/DWI defense attorney. I can offer you the aggressive representation and detailed legal counsel you need in your DUI case. My firm proudly serves clients across Santa Cruz, Berkeley, San Francisco, San Jose, and Palo Alto, California.