Helping Good People Avoid Serious Penalties
Nov. 18, 2021
Aggressive Drug Charge Defense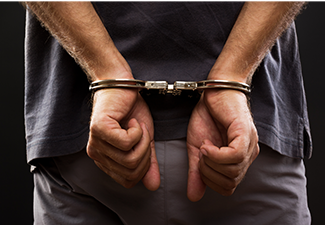 It is a fact that at UCSC, CSUMB, Santa Clara and on other college campuses, in homes and schools, illegal drug use and sales are common. We all know plenty of people use pot, cocaine, heroin, methamphetamine and a wide range of other controlled substances.
People are often shocked at the devastating consequences of a conviction on a drug charge they may consider minor and relatively harmless. Whether you have been arrested or your child is facing drug charges, please contact me right away. Do not make the mistake of just hoping for leniency and fairness from the system. Instead, talk to an attorney who can help.
Helping Good People Avoid Prison And Other Serious Penalties
For any charge other than simple marijuana possession, consequences can include:
Lengthy jail or prison time

Very large fines and permanent forfeiture of any cash seized by authorities in cases involving cultivation, manufacture or intent to sell

Expulsion from college and/or the loss of federal student aid

Limited job prospects for decades or an entire lifetime

Loss of federal housing assistance
I am not in the business of judging anyone's drug use or other behavior. If your rights have been violated — as in an illegal search and seizure or unlawful arrest — I have the investigative skills and proven trial experience to prove it.
Defending Students, Juveniles And Adults On A Full Range Of Drug Charges
With over 20 years of relevant experience, I am well-equipped to represent:
College students and juveniles charged with any type of drug offense or other matters such as a minor in possession of alcohol (MIP)

People facing allegations of drug sale or intent to sell, who may also need counsel and representation on the recovery of seized assets

Marijuana cultivators, including those who believed their plants were within the Compassionate Use Act
Delivering Favorable Outcomes And Productive Results
I am committed to working with you to find the best available path in your case. My work in this area is strong, including a track record of achieving:
Acquittals in cases that must go all the way to trial

Dismissals through the deferred entry of judgment (DEJ) program

Negotiated sentencing alternatives that avoid jail time and minimize other consequences — including diversion through drug treatment programs
To speak free of charge with a lawyer who will understand your drug case and drive tenaciously toward the best outcome for you, call the Law Offices of Andrew C. Janecki or send me an email today.